Interactive Reporting with Power BI
Seminar-No. 9.42.3
Period: 2 Days
Added to wish list
Seminar-No. 9.42.3
Create and publish dynamic, interactive reports and dashboards with Power BI.
With Power BI, Microsoft provides a software package for the implementation of modern reporting solutions. This includes the graphically supported analysis of large amounts of data as well as interactive reports and dashboards that work on the office screen and on mobile devices. So-called visuals are generated in Power BI on the basis of existing data sources. These are charts and tables with dynamic control options, similar to pivot tables in Excel. The variety and dynamics of the visuals offered bring many advantages but also new challenges. The art of the report designer is to use features sensibly and at the same time to communicate content clearly. This training focuses on the professional visualization of business data based on proven design rules and the technical possibilities of Power BI.
Seminar benefits
In the interactive Reporting with Power BI online seminar, you will get to know the Power BI software package and train all the important basics, from loading data into the data model to designing report layouts and publishing the finished reports
You will be able to use the available graphic and table types correctly, so that the reports and dashboards built from them are as informative and easy to understand as possible
You will train the use of Power BI on a practical example during the step-by-step implementation of a dashboard according to the previously defined design rules
Our live online training concept ensures sustainable learning success through interaction, discussion and addressing individual questions
What is Online Training?
In live online trainings, our trainer will give you a live presentation of the seminar contents face to face. You will practice and discuss the practical use and concrete implementation of your learning goals with participants using virtual moderation tools. The trainer will support you individually in transferring the knowledge into practice and will respond to your situation.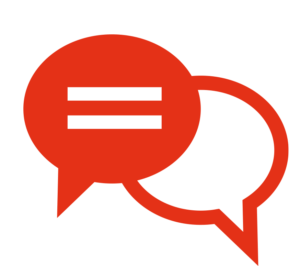 Online Question Support
In between the live online training sessions we offer you professional assistance on individual questions regarding implementation to support the transfer into your organization.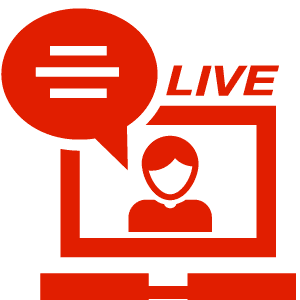 2 Days Live Online Training
The live online training takes place in the mornings from 9.00 to 12.30 and in the afternoons from 13.30 to 17.00 (a total of 8 units of 90 minutes each with regular breaks). In a constant alternation of trainer input, implementation exercise and interactive exchange, you will consolidate the learning content.
Seminar content
Learn about Power BI tools and how to use them
Understand design rules for user-friendly reports and dashboards
Import data from various sources into the Power BI data model and develop DAX formulas for data analysis and special display tricks
Build report pages with graphs, tables, and interactive filtering
Use drilldown and drillthrough features and tooltips wisely
Realize sophisticated navigation options with bookmarks
Enable dynamic additional features (e.g. simulation parameters)
Integrate custom visuals (free of charge) into your own reports
Prepare and publish layouts for desktop and mobile devices
Train implementation using practical application examples
Important for your participation:
To be able to follow our seminar examples you need a Windows computer on which the program "Power BI Desktop" is installed. Please use an appropriately prepared notebook.
Target groups
The seminar Interactive Reporting with Power BI Online is aimed at anyone who wants to implement user-friendly and informative reports and dashboards with Power BI. These are, among others, participants of the seminar Management Reporting who want to learn an alternative way of implementing dynamic report formats.
Trainer