Stage IV - Planning & Implementation
Seminar-No. 9.4
Period: 5 Days
Added to wish list
Seminar-No. 9.4
Train in a team how to implement all important controlling and management methods in practice.
The controlling scene is characterized by a variety of revolutions. New challenges with the emergence of digitization, a changed role model in the sense of business partnering and modern organizational structures such as shared service centers are only three offers from a hardly manageable shopping cart of partly overlapping and contradictory controlling developments. Methods have to be implemented and skills adapted. It is important to overcome the hurdles between necessities and practice in day-to-day work.
Your benefits
In Stage IV – Planning & Implementation you will learn to apply the skills you have developed in stages I to III in a case study involving two divisions of a real company. In doing so you will gain experience that you can transfer into practice
You will update your knowledge about the latest developments in controlling and collaborate with your team of colleagues to analyze your own issues from your everyday controller experience
You obtain feedback from the group to ensure know-how transfer is secure
You'll learn everything about "self-controlling" in the sense of a continuous improvement process (CIP) of the controller service
Workshop Content
I. Update of a Management Accounting System as Preparation for Planning

Analysis and design of both production and administration profit and cost centers (including activity-based costing)
Requirements and methodologies of a state-of-the-art product costing
Elements and structure of a decision- and responsibility-oriented management result account; harmonization of the income statement (internal/external)
II. Development of an Integrated Planning Concept
Core elements of a business plan
Inclusion of external requirements such as risk management, bank rating as per Basel II/III
Connecting strategic and operational planning
Design of a planning conference (excel-based)
III. Financial Controlling Part 1
Structure of a planned income statement, planned balance sheet and planned statement of cash flows to manage structural and free cash flow
Financial analysis using key figures
Planning and managing working capital using the Cash-to-Cash-Cycle (DSO, DPO, DIO)
IV. Financial Controlling Part 2
Management of financial risks (e.g. currencies, commodity prices, interest rates) with the help of financial derivatives: hedging via options, swaps and futures
Corporate financing (gearing, leverage, cost of capital)
Current highlights and lowlights of IFRS accounting using practical examples
V. Workshop on Current Trends in Controller Practice
Inventory of controlling relevant topics and prioritization
Problem solving in a team, presentations and discussions
Example topics: outsourcing / starting a shared service center, controlling intellectual capital, E-Commerce-Controlling, Green controlling, Opportunities and risks of digitization for controllers or other topics introduced by participants
VI. Controlling the Controller's Work
Transparency in the controller's service
Performance measurement and management for controllers
Balanced Scorecard for the controller's service
Target groups
Stage IV – Planning & Implementation is adressed to managers and employees in controlling, financial accounting as well as in cost accounting, corporate planning, management information systems, business administration and development who want to expand their controlling knowledge in a practical way.
Trainer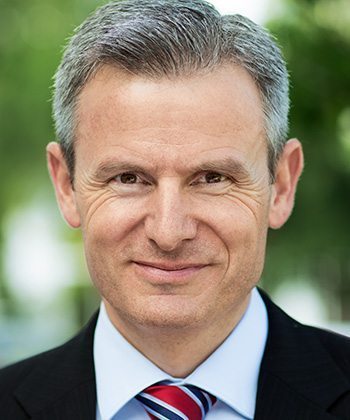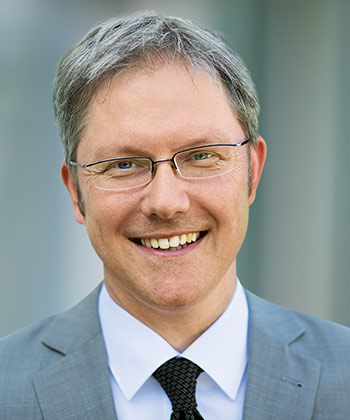 Teilnehmerstimmen zu diesem Seminar
»Very good organized seminars with case studies to specific business cases and actual topics.«
Claudio Rossi, Rubner Holding AG - S.p.A.