CMA® All Inclusive Package
Seminar-Nummer: COA.CMA
Seminardauer: 1 Tag
Zum Merkzettel hinzugefügt
Seminar-Nummer: COA.CMA
You have all the tools and support needed to confidently conquer the CMA® exam.
CA controller akademie offers you an exclusive CMA® package encompassing a complete CMA® Self Study Package as well as live online instructor-led tutorials before you take the exam.
IMA application and CMA® entrance fees
1 year IMA membership
2 exam fees for part 1 and 2
3 years unlimited access to BECKER CMA® Review Advantage Package for part 1 and 2
Digital and printed books for part 1 and part 2
2+1 practice-oriented Live Online Tutorials (Part 1 & 2 plus one repetition) with a duration of 2 hours each covering Q&A sessions, tips for taking the exam and practice essay questions (both parts) with proforma grading and individual feedback for every candidate
Your exclusive benefits in summary
No hassle of paperwork – we handle your IMA application, CMA® entrance and exam fees
Free access to highly sophisticated learning platform
Tips and graded test essays from a CMA® and CPA® trainer who writes test questions for the CMA® exam
CMA All Inclusive Package: EUR 2,990.-. Price plus 19% VAT for invoices within Germany.
Please download before you register: Steps to become CMA®
You are interested or have a question?
Contact Karin Kuschel via phone or e-mail
+49 (0) 8153 – 88 974 – 0
kontakt@ca-akademie.de
CMA® Exam
The CMA exams are computer-based and administered in hundreds of testing facilities worldwide including an online option. With three testing windows each year, you can sit for an exam part at a time convenient for you. Testing windows are Jan/Feb, May/Jun and Sep/Oct. To avoid additional entrance and exam fees both parts have to be passed within 3 years after registration with us.
To locate a Testing Centre close to you, visit www.prometric.com/ICMA
Tutorial Profile & Dates
Use up to three times within the first three years of registration the opportunity to take part in our two-hour live online tutorials with David Fairchild. David Fairchild, our instructor, is himself a CMA® and CPA® and writes test questions for the CMA® exam. Participants highly profit from his experience and excellent hints of how to take the exam.
During the two hours of each tutorial, David will answer your questions, give you helpful tips on passing the exam and will prepare an essay exam for either Part 1 or Part 2 (your choice). The exam questions can be practiced very well in the online test database you have access to. Essay writing is more difficult. The essay is assessed qualitatively by professors (to a small extent also in relation to English skills). Therefore, we offer this essay exam preparation for Part 1 and Part 2 in our tutorials. You will subsequently receive a proforma grading for your essay with individual written feedback (also in relation to your English level) within a couple of days after the tutorial.
The tutorials are offered always at the beginning of each test window from 9 to 11am CET.
BECKER CMA® Review Advantage Package
What's included
2-part review course
Digital and printed textbooks
500+ flashcards
4,000+ multiple choice questions
76 essay questions
Lecture videos
Constantly updated content providing 100% coverage of the ICMA Learning Outcomes Statements
76 SkillBuilder videos, step-by-step expert guides to each essay question
Adapt2U Technology
Simulated exams that replicate the CMA® experience
Personalized review sessions
Unlimited practice tests
Success coaching
Academic support
Online FAQ database
CPE-Credits
All seminars of CA controller akademie meet the requirements for professional education training credits from IMA®.
Content Video Training (150 videos – 36 hours)
A.1. Financial Statements: Part 1
A.1. Financial Statements: Part 2
A.2. Asset Valuation: Receivables
A.2. Asset Valuation: Inventory
A.2. Investments and Long-Term Assets
A.2. Liabilities and Equity
A.2. Special Valuation Considerations: Taxes and Leases
A.2. Revenue Recognition and Income Measurement
B.1. Strategic Planning
B.2. Budgeting Concepts
B.3. Forecasting Techniques
B.4. Budgeting Methodologies
B.5. Annual Profit Plan and Supporting Schedules: Part 1
B.5. Annual Profit Plan and Supporting Schedules: Part 2
B.6. Top-Level Planning and Analysis
C.1. Cost and Variance Measures: Part 1
C.1. Cost and Variance Measures: Part 2
C.2. Responsibility Centers
C.2. Transfer Pricing
C.3. Performance Measures: Part 1
C.3. Performance Measures: Part 2
D.1. Measurement Concepts: Part 1, and D.3. Overhead Costs: Part 1
D.1. Measurement Concepts: Part 2
D.1. Measurement Concepts: Part 3, D.2. Costing Systems: Part 1, and D.3. Overhead Costs: Part 2
D.2. Costing Systems: Part 2, and D.3. Overhead Costs: Part 3
D.4. Supply Chain Management
D.5. Business Process Improvement
E.1. Governance, Risk, and Compliance: Part 1
E.1. Governance, Risk, and Compliance: Part 2, and E.2. System Controls and Security Measures
F.1. Information Systems
F.2. Data Governance
F.3. Technology-Enabled Finance Transformation
F.4. Data Analytics: Part 1
F.4. Data Analytics: Part 2
Trainer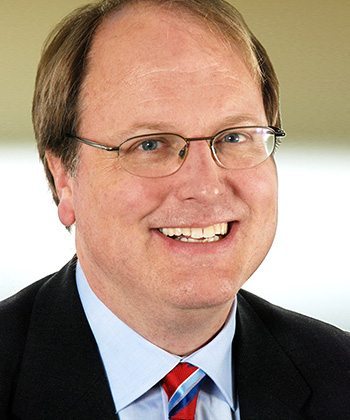 Teilnehmerstimmen zu diesem Seminar
»Dear David, I've received my test results for part 1 of the exam in June (I passed!) and wanted to say thank you. Without your course I would not have passed. I truly hope you and the CA helped my fellow participants the same way and will also in future.«
Benjamin Gillgasch