CMA® All Inclusive Package
Seminar-Nummer: CMA
Seminardauer: 3 + 3 Tage
Zum Merkzettel hinzugefügt
Seminar-Nummer: CMA
Our hybrid tutorials will guide you through an intensive review of the CMA program's complete syllabus.
CA controller akademie is offering an exclusive CMA® package encompassing the complete CMA Self Study Package as well as live instructor-led CMA® two 3-Day-Tutorials.
IMA Application and CMA Entrance fees
1 year IMA membership
Both fees for exams part 1 and 2
Wiley CMA® Learning System part 1 and 2 including 2 years access to online CMA® Test Bank
3-Day-Tutorial Part 1 as hybrid format with live instructor-led sessions on
3rd to 5th of May 2021 in Frankfurt a.M. or online

3-Day-Tutorial Part 2 as hybrid format with live instructor-led sessions on
13th to 15th of September 2021 in Munich or online

CMA All Inclusive Package: EUR 4,990.-. Price plus 19% VAT for invoices within Germany.
Download before you register: Steps to become CMA®
Hybrid training format
The hybrid tutorials allow each participant to choose the training format best suited to their needs and combine the advantages of classroom and online training. Online and classroom participants meet in the seminar room and work together on the seminar content with a high degree of interaction.
CMA® Exam
The CMA exams are computer-based and administered in hundreds of testing facilities worldwide. With three testing windows each year, you can sit for an exam part at a time and place convenient for you. Testing windows are Jan/Feb, May/June and Sep/Oct. To avoid additional entrance and exam fees both parts have to be passed within 3 years after registration with us.
To locate a Testing Centre close to you, visit www.prometric.com/ICMA
CPE-Credits
All seminars of CA controller akademie meet the requirements for professional education training credits from IMA®.
Tutorial Profile
The three days of each part will have a clearly defined structure and content covering subjects that are highly likely to be new and difficult to the students. David Fairchild, our instructor, is himself a CMA® and CPA® and is writing test questions for the CMA® exam. Students highly profit from his experience and excellent hints of how to take the exam. We particularly focus on US-specific topics which are different to the European approach. In addition, the session will review the CMA® learning outcome statements to familiarize students for the contents of the CMA®. The students will be asked to review these statements and to reflect their existing knowledge. They will be exposed to exam situations and essay writing. This exposure will enable them to sit the CMA® exam immediately or, if appropriate, target their further learning efforts more effectively.
CA 3-Day-Tutorial with CA controller akademie
The instructor-led tutorials of Part 1 and Part 2 by CA controller akademie cover topics of both parts of the exam. They prepare participants thoroughly for the exams, that are administered through the worldwide network of Prometric Testing Centers. Participants in the specially tailored CA controller akademie tutorials are expected to be well acquainted with the complete CMA® syllabus in order to be able to follow all subjects and the contents covered in-depth during the tutorials.
Tutorial Contents
Overview
Contents of CMA® Exam Part 1 and Part 2
Review of the CMA® Learning Outcome Statements
Part 1 – Financial Planning, Performance and Analytics
A. External Financial Reporting Decisions
A.1 Financial statements
A.2 Recognition, measurement, valuation, and disclosure
B. Planning, Budgeting, and Forecasting
B.1 Strategic planning
B.2 Budgeting concepts
B.3 Forecasting techniques
B.4 Budgeting methodologies
B.5 Annual profit plan and supporting schedules
B.6 Top-level planning and analysis
C. Performance Management
C.1 Cost and variance measures
C.2 Responsibility centers and reporting segments
C. 3 Performance measures
D. Cost Management
D.1 Measurement concepts
D.2 Costing systems
D.3 Overhead costs
D.4 Supply Chain Management
D.5 Business process improvement
E. Internal Controls
E.1 Governance, risk, and compliance
E.2 Systems controls and security measures
F. Technology and Analytics
F.1 Information systems
F.2 Data governance
F.3 Technology-enabled finance transformation
F.4 Data analytics
Conclusion
Miscellaneous topics including taking the exam. Answering individual questions.
Part 2 – Strategic Financial Management
A. Financial Statement Analysis
A.1 Basic Financial Statement Analysis
A.2 Financial Ratios
A.3 Profitability analysis
A.4 Special issues
B. Corporate Finance
B.1 Risk and return
B.2 Long-term financial management
B.3 Raising capital
B.4 Working capital management
B.5 Corporate restructuring
B.6 International finance
C. Decision Analysis
C.1 Cost/volume/profit analysis
C.2 Marginal analysis
C.3 Pricing
D. Risk Management
D.1 Enterprise risk
E. Investment Decisions
E.1 Capital budgeting process
E.2 Capital investment analysis methods
F. Professional Ethics
F.1 Business ethics
F.2 Ethical considerations for management accounting and financial management professionals
F.3 Ethical considerations for the organization
Conclusion
Miscellaneous topics including taking the exam. Answering individual questions.
Trainer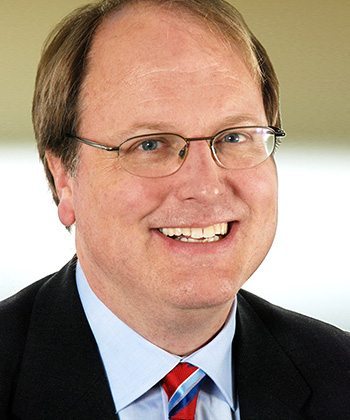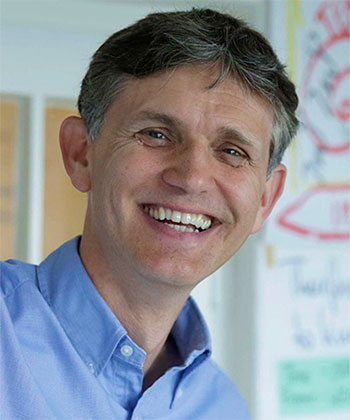 Teilnehmerstimmen zu diesem Seminar
»I loved the tutorial content and the organization.«
Yulia Kondrashova, CompuGroup Medical SE
»Hi David. Thanks a lot for your excellent job. The tutorial was really great.«
Tatjana Wittor, Accounting Manager, C.R. Bard GmbH
»Dear David, I've received my test results for part 1 of the exam in June (I passed!) and wanted to say thank you. Without your course in May I would not have passed. I truly hope you and the CA helped my fellow participants the same way and will also in future.«
Benjamin Gilligasch
»The Controller Akademie's CMA tutorial conducted by David Fairchild and Dietmar Pascher really helped me to prepare for and pass the CMA exam. I recommend it to anyone considering taking the exam.«
Johann Kainz, CMA