Popular Women's Accounting Leadership Series Coming to Munich in October
06.09.2019 von CA Redaktion | Controlling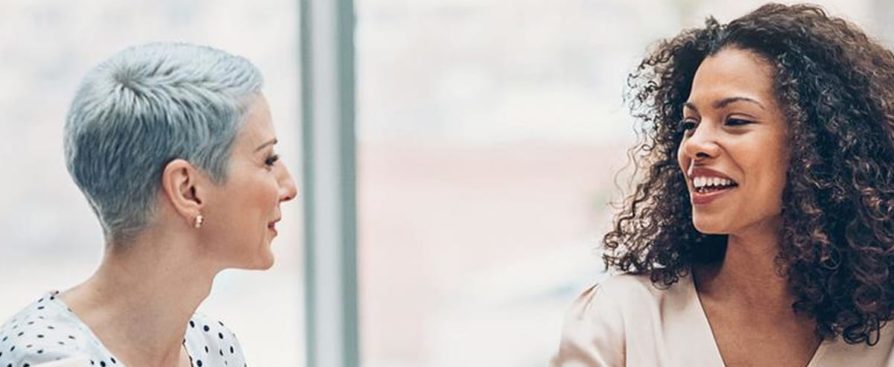 Women and men from across Europe will gather in Munich this fall to attend the Women's Accounting Leadership Series, an engaging and interactive conference, hosted by IMA® (Institute of Management Accountants). The event, which will be held at Munich's Excelsior Hotel on 23 October and is free of charge to attend, will feature a slate of experts who will share their insights about leadership, work/life balance, accounting and finance trends, and their own personal stories. All are invited: seasoned leaders, mid-career colleagues, and aspiring professionals.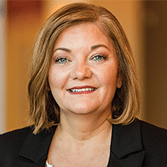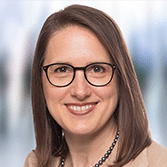 The Munich event will be held from 15:30 to 21:30 and will include dinner and a post-event networking reception. Keynote speakers include Ginger White, chief operating officer of the American Accounting Association and chair emeritus of IMA's Global Board of Directors, who will discuss the future of women at work and transitions in the age of automation; and Marie-Claire Tietze, director, culture, inclusion & diversity at KPMG, who will explain why it makes sense as a corporation to invest time, money, and resources on inclusion and diversity.
Other sessions will feature a panel on "Breakthrough Performance: Leaders and their Bottom Line," which will enable panelists to share the experiences and challenges they have faced in their careers and offer insights and advice to attendees. Panelists will include Rosemary Amato, head of demand management at ING Bank.
The Women's Accounting Leadership Series began in 2014 as a forum to provide relevant professional development and support for the advancement of women in accounting and finance. The first event was held at Pace University in New York City and since that time, IMA has hosted nine additional sessions across the U.S. In 2018, the event was held in the first non-U.S. location, at Vrije University in Amsterdam, which attracted more than 100 attendees from across Europe, all committed to learning strategies for career success. The series returned to Vrije University for a second time this year.
The Munich event will provide attendees up to 3,5 continuing professional education points. For more information and to register, please visit this link.
IMA, headquartered in Montvale, N.J., USA, is one of the largest and most respected associations focused exclusively on advancing the management accounting profession. Globally, IMA supports the profession through research, the CMA® (Certified Management Accountant) program, continuing education, networking, and advocacy of the highest ethical business practices.
Since 2013, the CA controller akademie has been conducting certification seminars for the CMA as an exclusive partner in Germany. Dr. Dr. h.c. Albrecht Deyhle, founder of CA controller akademie, was appointed an honorary member of the IMA in 2016 for his commitment to the controllership function in the german speaking countries. At a meeting in March 2019, an agreement was reached that IMA and CA controller akademie would cooperate even more closely in the future.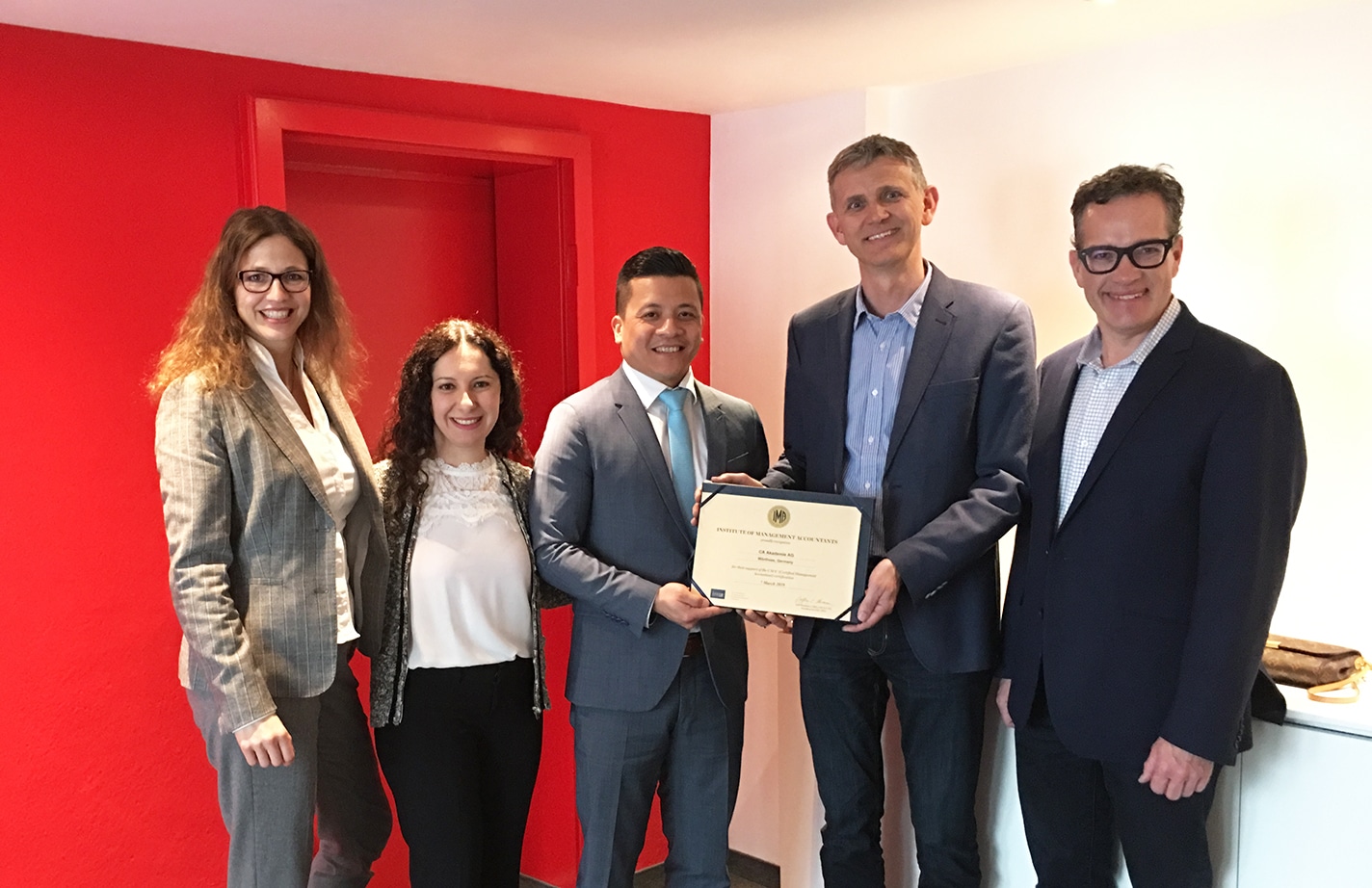 Meeting at CA controller akademie in March 2019: (from left to right) Dorothee Deyhle, Managing Director (CA), Ellen Gurevich, Head of Global Marketing (IMA), Bernardin Generalao, Partner Relations Manager DACH (IMA), Dietmar Pascher, Partner and (CMA) Trainer (CA) and Jim Gurowka, Head of Global Business Development (IMA)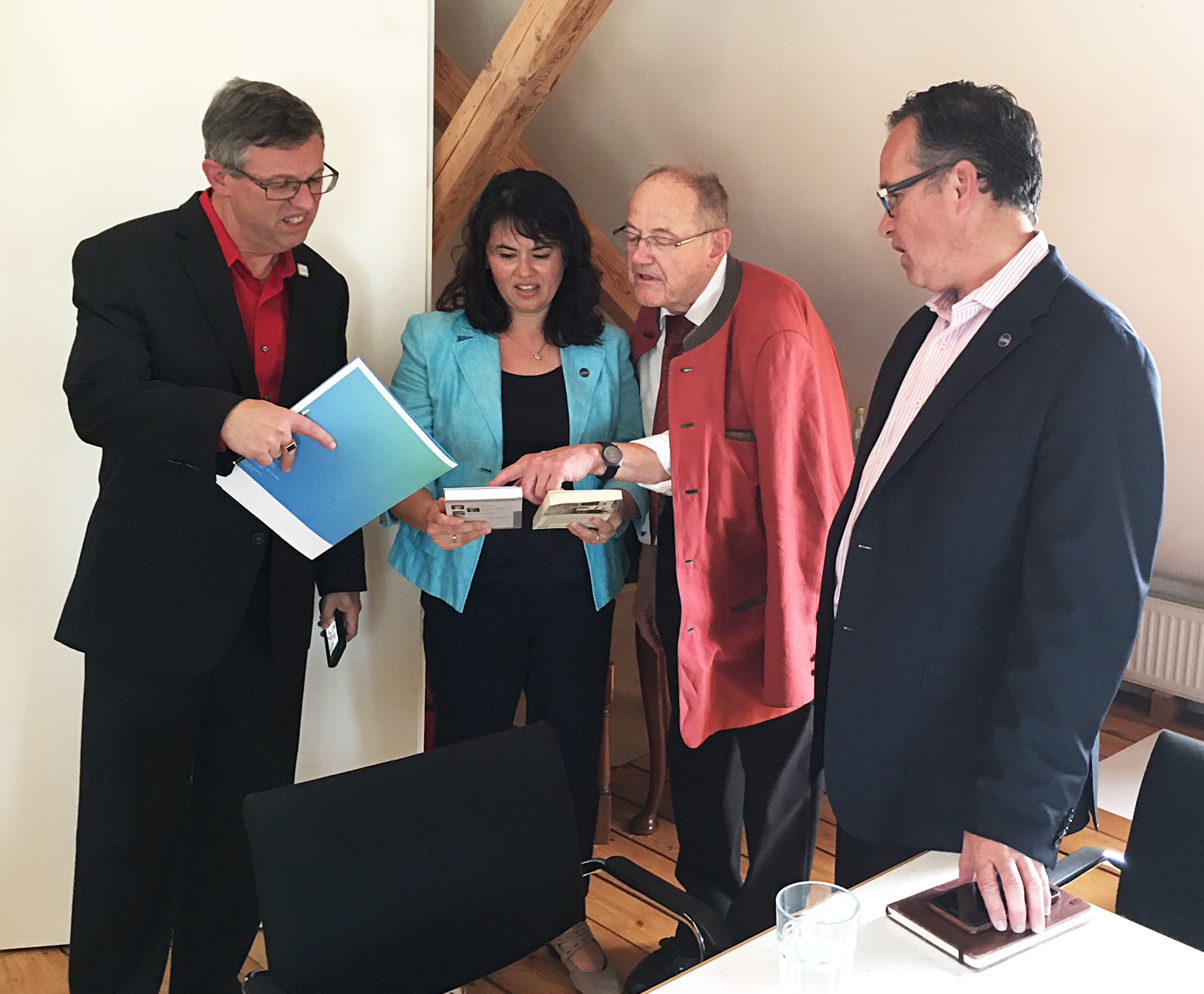 Meeting of CA founder Dr. Dr. h.c. Albrecht Deyhle with a delegation of the Institute of Management Accountants (IMA), Montvale, New Jersey at CA in Wörthsee, September 2016: Jeffrey C. Thomson, President and CEO; Nina Michels-Kim, Director of European Operations; Jim Gurowka, Vice President of International Development (from left to right).
Beitrag teilen