In-house eLearning. Benefit from 10 years of experience with digital learning.
We can design many topics from our product portfolio individually for your company as an eLearning format. Depending on your needs and for motivating, intensive and efficient learning, we combine 4 tried and tested online formats: video trainings, live webinars, 1:1 consulting & individual coaching as well as online question support.
For your individual concept and quotation, please address directly Dietmar: d.pascher@ca-akademie.de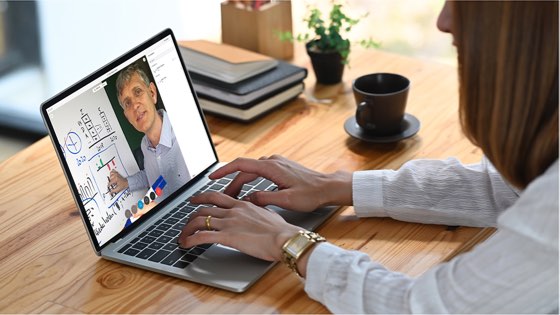 4 field-tested online formats
VIDEO TRAININGS
In our video trainings you can efficiently deepen seminar contents or refresh your knowledge quickly and easily. Videos and comprehension tests are available independent of time and location. CAonAir brings new knowledge to you in a lively form.
LIVE-WEBINARS
We convey different topics through intensive interactive training units using flipcharts and digital whiteboards. Exercises and exchange of experiences between the participants make the live webinar experience particularly lively. Units of about 1.5 hours each.
1:1 CONSULTING & INDIVIDUAL COACHING
By means of webcam, chat function or telephone, we ensure an intensive exchange and accompany you during the implementation.
In individual coaching, we also deal with very personal concerns using the methods of systemic consulting.
ONLINE QUESTIONS SUPPORT
We provide individual assistance with questions, practical applications and the concrete implementation in the company via email or in the chat of our CAonAir online training portal.
In-house training and coaching
Within the company we train and coach you in all areas of our 5 theme worlds: Controlling, Accounting & Finance, Corporate Management, Information Management and Social Competencies.
MOVE Concept
The MOVE concept was developed by us. It describes the four central design levels of a holistic and sustainable change process:
In all the different forms of training, process support and systemic coaching, we operate with the philosophy that successful change can only be achieved if people (in behavior and attitude) and the issue (method and organization) are equally involved. Therefore, we impart both the specialist knowledge of the methodology as well as the skills on how to bring about behavioral change.
We can also offer you all the topics of the public seminar program as in-house events tailored to your needs. Together with you, we will develop a specific seminar or workshop that is tailored to your target group. While seminars focus on knowledge transfer with a high degree of transfer orientation, our workshops serve to develop and design a selected topic.
The latter can be, for example, the development of a corporate strategy, the redesign of reporting or the establishment of a key figure system. We offer help for self-help and attach great importance to a fast implementation of the developed knowledge into your business practice. During the workshops we serve as moderators and conceptual sparring partners. We develop the design of the workshop with you and carry it out according to the previously agreed objectives. We provide all necessary working documents and deliver the complete documentation of the work results.
We are also happy to integrate our in-house seminars into your training program in terms of content and methodology. Individual employees can also make use of the entire range of topics covered in our public seminars. In this way, we work with you to develop the necessary modules, e.g. for the business management training of your specialists and managers within the framework of your personnel development concept. Of course, extensive seminar documentation is included in our service.
In terms of the MOVE concept, there are two dimensions to coaching:
As professional coaching in a broader sense, we offer individuals, especially those in top and middle management, intensive professional sparring, which is very concretely and goal-orientedly aligned to the needs of the person concerned. Many a "non-financial professional" may wonder about the contents of a balance sheet or stumble over the details of cost accounting. Here we offer fast and very concrete help.
For coaching in the narrower sense to strengthen your own personal development, our certified coaches are also available for a longer process. We accompany your personal and professional change process in the dimensions of behavior and attitude.
We also coach you as a manager against the background of your manifold challenges. As coaches we are convinced of the systemic approach to consulting and work in a competence and solution-oriented manner. In this context we also accompany you in questions of change management, team development and constructive conflict management.
Formats
– Seminars
– Workshops
– Courses
– Conferences
– Online Training
– Virtual Classroom
– Barcamp
– Presentations and keynotes
Languages
– German
– English
– Spanish
– Italian
– Russian
– Chinese
– and much more
International Program
The CA controller akademie is your partner for inhouse training in all controlling matters. In addition, internal training seminars and workshops may also be held in English, Spanish, Italian or Chinese. Of course, work papers and documentation are available in all these languages.
Target groups
Our services are aimed at corporate groups as well as medium-sized and small companies in all industries, institutions and non-profit organizations, at controllers and "non-financial professionals" as well as at managers, specialists and executives, individuals and teams.
»The success of a training mainly depends on the trainer who did an excellent job by using the available time on the best way! It was a very good time investment. I learned a lot and will use the learnings and techniques in the future both in my business and private life!«
»Thanks again to Dietmar Pascher for the brilliant training. This was one of those rare trainings, when one forgets about time and is sad when it is over. I have started to implement the learnings, works great.«
Irina Bragaru, Data Analysis – Procurement Controlling, METRO AG
»CA Diploma Program delivers a comprehensive education incl. soft skills for a interdisciplinary job. Each lecture is depicted on the flipchart, which aids to effortlessly remember the principles learnt. Knowledge becomes so meaningful that learned methods are naturally applied during the workshop sessions. Program offers opportunity to broaden the Controlling perspectives by meeting and exchanging with Controllers from different countries, companies and industries. Therefore we are thrilled to send our colleagues to the CA Diploma Program.«
Milovan Arnaut, Venturing Finance, Henkel AG & Co. KGaA>
We are happy to advise you individually on your specific problem/question.