Stage III - Reporting & Communication for Controllers Online
Seminar-Nummer: 9.3
Seminardauer: 5 Tage
Zum Merkzettel hinzugefügt
Seminar-Nummer: 9.3
How to communicate in the management process for successful corporate management.
Industry 4.0 / "Internet of Things" and the digitization that it involves bring significant changes for all companies. These changes relate not only to the conception and development of meaningful reporting towards creating a digital boardroom, but also the standardization of processes and the development of relevant, dynamic key figures that take into account social media, among other things. Agile project management and controlling will increasingly be a part of everyday corporate life. The growing importance of the controller's role as a business partner and change agent in volatile times must be reflected in an equally high level of professionalism in social competence.
Your benefits
You complete your controlling instruments with specific methods, which will be needed for change in companies e.g. in the phase of digital transformation: Project management and controlling as well as agile management with dynamic key performance indicators
You learn to formulate clear messages, to reduce complexity and to increase the attractiveness of your reports using IBCS® with SUCCESS
You will master the relevant controlling tools for standardizing and increasing efficiency of processes – important precondition for the automatization of processes
You know the fundamentals of successful communication and informal leadership for a successful business partnering
What is Online Training?
In live online trainings, our trainer will give you a live presentation of the seminar contents face to face. You will practice and discuss the practical use and concrete implementation of your learning goals with participants using virtual moderation tools. The trainer will support you individually in transferring the knowledge into practice and will respond to your situation.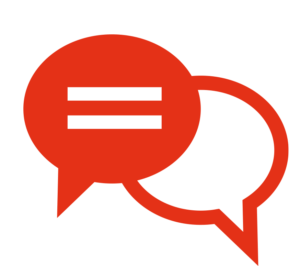 Online Question Support
In between the live online training sessions we offer you professional assistance on individual questions regarding implementation to support the transfer into your organization.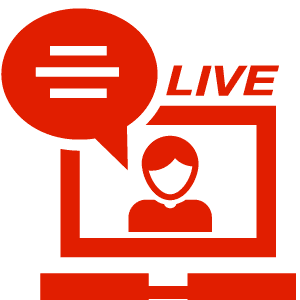 Live Online Training
The live online training takes place on Monday, Tuesday, Thursday from 9.00 to 12.30 and in the afternoons from 13.30 to 17.00, Wednesday from 9.00 to 12.30 and from 13.30 to 15.00 and Friday from 9.00 to 12.30 (with regular breaks). In a constant alternation of trainer input, implementation exercise and interactive exchange, you will consolidate the learning content.
Seminar Content
I. Project controlling
Success criteria of a project
Phases and key tasks of projects
Integration of project planning and corporate planning
Project reporting

SCRUM – agile project management
II. Success factor reporting
BI and Big Data – from strategy to realization
Predictive and Advanced Analytics – new tool set for Controllers
Receiver oriented business charts and tables
Excel hints for implementation
With SUCCESS to the International Business Communication Standards (IBCS®)
Integrated Reporting
III. Development of Key Performance Indicators

Integration of strategies into the operational business
Developing and managing of strategic indicators
Applying Balanced Scorecard to personnel controlling
Visualizing, optimizing and standardizing of processes
Developing process-relevant indicators
IV. Controller as Business Partner and Change Agent

MOVE and change management
Cooperation and managing relationship
The "Co"-functions in Controlling
Fundamental communication models
Patterns and improvement of team work
Factors influencing the leadership situation and the role of managers
Principles of how to secure the transfer of know-how
Target groups
Stage III Online – Reporting & Communication for Controllers is adressed to managers and employees in controlling, financial accounting as well as in cost accounting, corporate planning, management information systems, business administration and development.
Trainer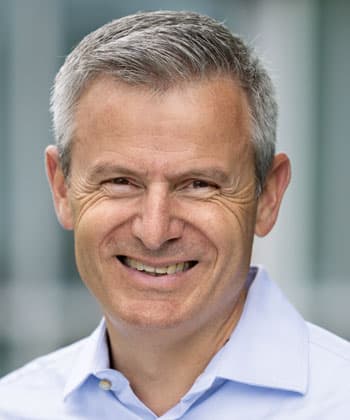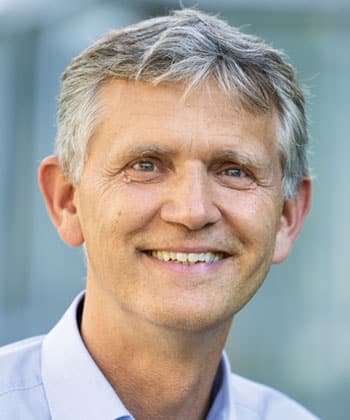 Teilnehmerstimmen zu diesem Seminar
»Seminar content was great and provided new ideas which are relevant to my work. All topics were well explained. I was very pleased to have such a seminar available also online, easy to attend, using modern IT applications.«
Petra Stepankova, HE Space Operations BV
»Excellent even online.«
Petar Aleksov, Alkaloid AD
»Great source of inspiration / improvement ideas. Suggestions and discussions were very beneficial. Theoretic concepts came across well with many examples from real life.«
Oliver Schwassmann
»Very good seminar, useful in everyday business life. Excellent trainer who has a very wide range of knowledge and words to explain so that you can easily understand the topics.«
Zdenko Mrdja, Marmor Hotavlje d.o.o.
»The trainers are very energetic, many examples from life, business, excellent story-telling.«
Ludger Brake, Lisa Dräxlmaier GmbH
»I felt engaged and I was interested in the topics all the time.«
Tatsiana Zeliania
»I find the content very refreshing into addition of the hard skills.«
Tomas Kadlec, Zumtobel Lighting GmbH
»Excellent focus on communication. Impressive personality.«
Pal Szilagyi, Hübner-H Kft.
»Good mix of important and interesting content. I liked the video analysis.«
Christian Lohr, Postbank Systems AG
»I enjoyed the communication topics – especially the feedbacks and self-disclosure. Trainers are very professional, empathetic and conveying information by good examples.«
Petr Hnyk, Mercedes-Benz Ceská Republika s.r.o.